A man named Robin Strader, from Norman, Oklahoma was on her way to work, when she noticed something unusual on the middle of the busy highway that she was driving through.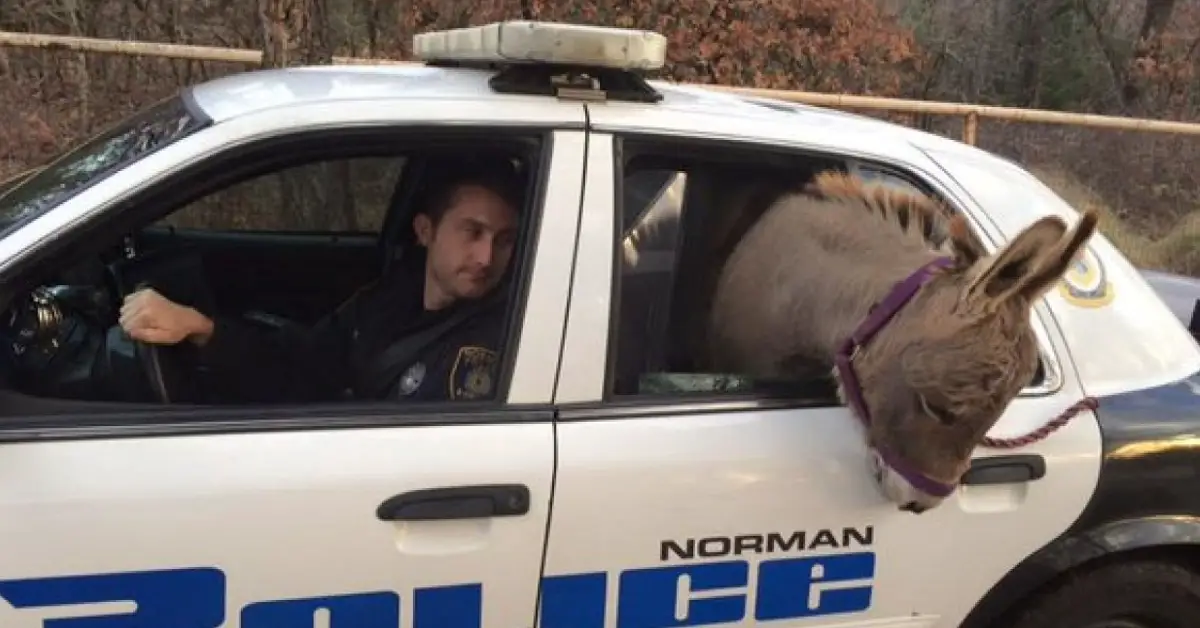 A poor scared donkey was meandering along the road, the woman pulled her car over immediately and went to help the scared creature, but first she contacted authorities.
Officer Kyle Canaan at Norman Police Department, arrived at the scene shortly after.
Robin in the meantime managed to get the donkey off the road.
The officer at first was unsure how to proceed with this unusual challenge, but it didn't take much for him to figure out.
The kind woman offered to foster the donkey that they named Squishy, the home of the woman was just a few miles away from the scene.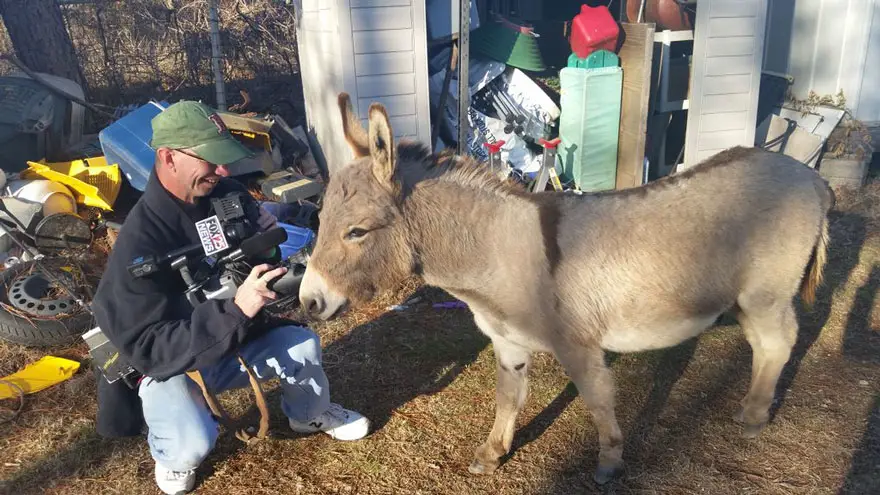 Waiting for a proper transportation vehicle to come would take time so the officer decided to drive the donkey himself and Squishy accepted gladly the offer.
"Our officers encounter unexpected things every day while on-duty," the City of Norman, OK Police Department wrote on Facebook. "This morning, Officer Kyle Canaan responded to a call regarding a donkey on the loose in the 8100 block of 120th Avenue NE. To ensure the safety of the animal, he helped transport the donkey to a nearby home for safe-keeping until its owner could be located. It's not everyday that you see a donkey in the backseat of a police car!"
The donkey that got rescued didn't mind at all riding on the back of an officer's car, at the space that is usually reserved for outlaws.
The duo enjoyed and had fun during the ride, well except for one thing: "It used the bathroom in the back of my police car," Canaan told KFOR. "I mean, I must have got it right after breakfast, because there was a lot."
What mattered was that the donkey was sent safe and sound to his foster home, and the officer offered to adopt him if no one else was willing to do so.
What a fun story, always grateful for these kinds of people.
h/t: reshareworthy